Ladies & gentlemen, El Solitario is proud to present the 9th take on ESMC's <<REWIND, a series of interviews with the people that rock our Moto-World®, centered around the music that shaped their lives. Music is a moral law. It gives soul to the universe, wings to the mind, flight to the imagination, and charm and gaiety to life and to everything
For the 9th <<REWIND, we had our real Mr. Wolf, and asked him about those ten records he would take to a deserted island. As it couldn't be other way, Fita, (as most people around here know him), gave us 13!  A chameleonic motherfucker,  and a true inspiration for this mad house, he is the man behind some of El Solitario's biggest gear changes, (like our very own wolf!), and also plays a key role in our vital and musical explorations. Life member of the organization SinSal Audio, has been promoting super music in Galicia for almost two decades and still walks on the wild side.
When I asked him to write his rewind I knew this would be a seriously heterogeneous & well executed gem, but with this resume, all expectations he blew up again. Mr Wolf I love you, and… thanks for being around 😉
Enjoy!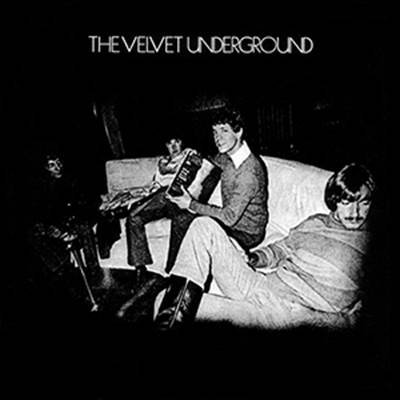 The velvet Underground // st (Mgm, 1969)
Year 1989, i was 14. I used to hang out with my friend Roi. Roi has a brother who showed us for the first time this vinyl, he was older and cooler than us, so we thought, let's pretend be like him!. I remember recording a tdk (ferro not chromo, I was poor) with this record on side A and "Strangeways here we come" from The Smiths on side B (tapes rulezzzzzz). I'm 41 right now and this record lasts as top of the tops. And I still have this tape, a fully highlight on my emotional inventory. What can I say about it?? I fell in love with music listening to "The murder mistery". First coffees, first time smoking hash, first time getting immerse in noise, spoken word and dark atmospheres feeling the music inside my veins, completely shocked. I don't know why, because I couldn't understand a shit about lyrics like this one by Maureen Tucker: "please raise the flag, rosy red carpet envy / english used here is messenger is nervous / it's no fun at all, out here in the hall", but I felt a truly connection with the things they talked and my teen brain. I use to come back to this record frequently, I always feel safe and sound with this guys on the cover immortalized by Billy Name. I don't feel this picture like a cover, I feel it like a family portrait.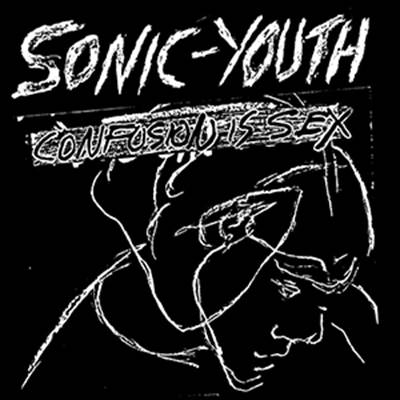 Sonic Youth // Confussion is sex (Neutral, 1983)
Things were quite intense with drugs in the 90's, I started to notice that I felt like an island with my school friends, so I started to find shelter in music. I had a music fella who lived one hour from the city, so I had to take a bus to meet him. I bought a discman, and my ost during the trip used to be Sonic Youth's masterpiece "Confussion is sex". Nothing could have a happy ending with this cover and lsd together. Damn!!!! where did you find this sound??? We're not talking here about guitars, we're talking about razor blades, hypnothic drums, insane vocals. Years later I saw them for the first time playing live and things never went the same. Once you meet the washing machine, you never come back. Ah! I didn't tell you, Kim Gordon is my step mum.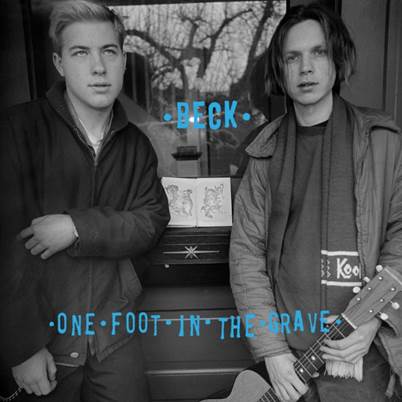 Beck // One foot in the grave (K, 1994)
The reason I bought my first acoustic guitar.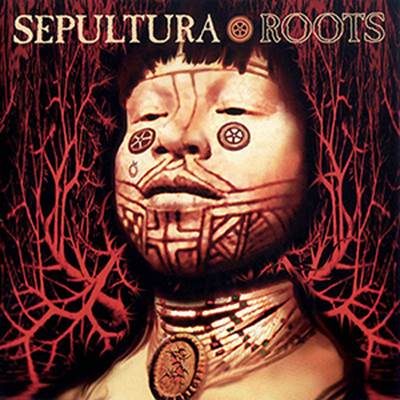 Sepultura // Roots (Roadrunner, 1996)
Probably I could choose Metallica's "…and justice for all" or Sepultura's "Arise" with my favourite metal song ever "Dead embryonic cells", but finally I choose "Roots". I never, never, never felt so invincible with my headphones like the days I walked the streets with this powerful record kicking my brain. See the faces of people surrounding you while you're getting crazy with this stoned sounds??? Priceless! Clearly i was levitating, saying goodbye to the pavement and welcome the clouds.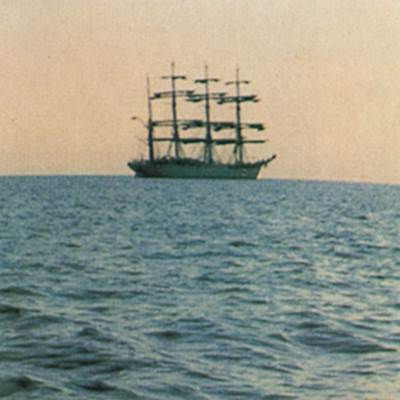 Smog // The doctor came at dawn (Drag city, 1996)
I bought my first guitar when I was 24, and a few months later I discovered Mr. Callahan. If I have to resume this album with one word, for sure would be "pussy". Meaning pussy like the "break heart thing". This whole album is so fuckin' eerie, probably best album cover ever, and also the title. For sure Mr. Callahan must have been pretty disturbed during the recording. For me was the same, I used to exorcize my own demons with the guitar, inspired by Mr. Callahan songs. Listening on loop this blue gem staring at the roof, analyzing the architecture of the spider webs, and looking at the drops falling from the windows on the rainy days, and the pussy thing stirring my heart with a knife.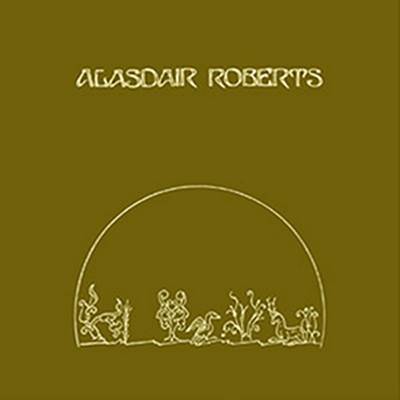 Alasdair Roberts // The crook of my arm (Secretly canadian, 2001)
On my late 20's the pussy thing left me alone, isolated. It's hard to notice when you lost your wind and nobody cares a shit about you, probably because it's impossible to share your own spirals. For me was a treasure discover Mr Roberts. I moved to a small apartment and I used to feel comfy with the complete sadness, probably I was depressed even I didn't realize it, I remember taking the car on night travels to nowhere listening this record. Haunting voice and probably the most sincere guitar player I ever listened to. Years later I had the chance to meet Alasdair and I asked him: how did you know the song of my soul? He laughed, I laughed, circle closed.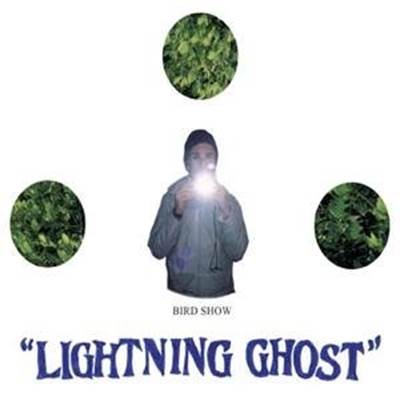 Bird Show – Lightning Ghost (Kranky, 2006)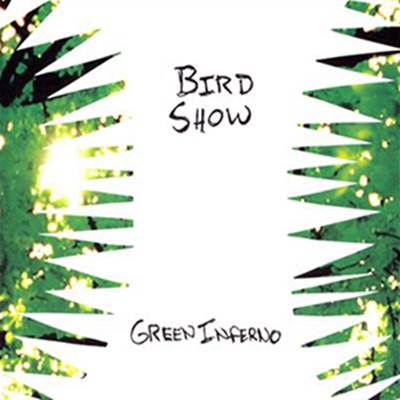 Bird Show – Green inferno (Kranky, 2005)
On 2003 or 2004 I read an article in The Wire magazine talking about New Weird America, term coined by David Keenan to describe the music at the Brattleboro Free Folk Festival in 2003. On 2005 I released my first record, with the help of Apenino, inspired by the bands that were part of the New Weird America movement. And thanks to Sinsalaudio I had the chance to see them playing live and also meet them. I'm talking about: Six Organs of Admittance, Jack Rose, Glenn Jones, Fursaxa, P.G. Six, Excepter, Wolf Eyes, MV & EE, Panda Bear, Josephine Foster, and a long long etc… One of this incredible bands, and one of my favourite gig ever: Town & Country. I followed their own paths, their own side projects, and I discovered one of my favourite artists, Ben Vida. His personal project "Bird Show" collided with my personal situation. I was in the middle of nowhere trying to kill myself, yep, sounds crazy right now, but it's important to remark the fact of being rescued by Ben Vida's records. I was living a "Green inferno" and Ben's sounds reflected my feelings. One year later, Ben released "Lightning Ghost" and finally I had my resurrection. One friend told me that something was going badly in my head if I liked this music, but he was wrong. I'm fine because of this music. Since then, on my birthday, I always listen to "Field on water" on my way to the ocean for a swim.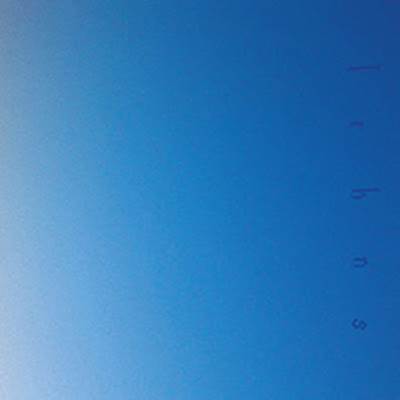 Lichens // Omns (Kranky, 2007)
If you're here still reading, probably you noticed I'm a bit creepy, stuck in the "transcend thing". And probably like you, I don't know where the hell I come from or where I'm going. Just saying: I'm vegan, I live in the closest house near the woods and I love to swim naked in the ocean. Yep, a sort of neo-hippy-outsider. I don't belong to earth, and still in my 40's I don't know where my planet is, but for sure, the traditional or folk music there, is the one contained in this album. Robert Lowe aka Robert A. Lowe aka Robert A.A. Lowe aka Robert Aiki Aubrey Lowe aka Lichens IS THE MAN. Hypnotic, overwhelming, mind-blowing, Mr Lowe has some really big ghost inside him, it's fascinating and terrifying at the same time. Here's my own "ladies and gentlemen we are floating into space" moment.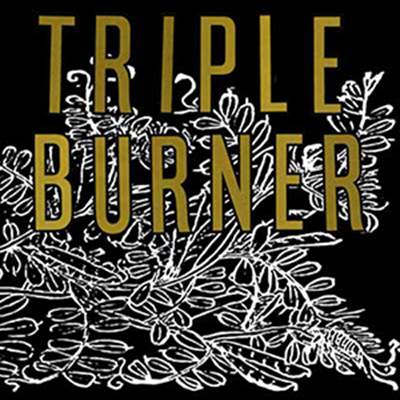 Triple Burner // st (Madrona, 2006)
Harris Newman is a remarkable sound engineer. He has mastered albums related to the Constellation Records's crew, I mean: A Silver Mt Zion, Molasses, Vic Chesnutt, etc… and also a gifted guitarist, he played in bands like Sackville, Hrsta, and under his own name, Harris Newman. On 2006 he released an album with Bruce Cawdron, on drums, a fuckin' masterpiece. Yep, there's a lot of John Fahey here, psychedelic and raga-based output. Harris reveals his guitar like a herd of horses, completely trapped on gallop. I don't have a story beyond the album, but if I have to talk about music I can't forget this pearl.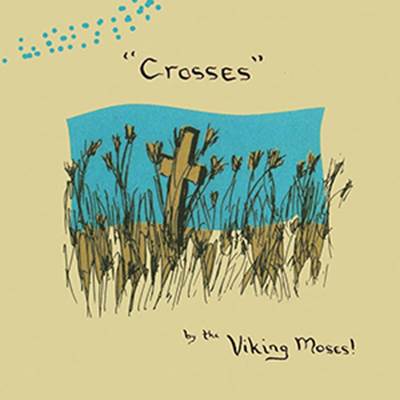 Viking Moses // Crosses (Poptones, 2006)
I love the real story under this record, you can read it here: https://vikingmoses.bandcamp.com/album/crosses
I have my own story with this record, with my loved one. Three or four years ago we went on holidays to an amazing place during the summer. I remember the warm light of the sunset invading the car, listening "Dancing by the water day" I got the feeling that Brendon Massei tried to explain with this record. Since then, I listen to this record only on summer holidays. Highlight: Brendon's verses on "Crosses": "without love, life is gone. without life, love goes on and on."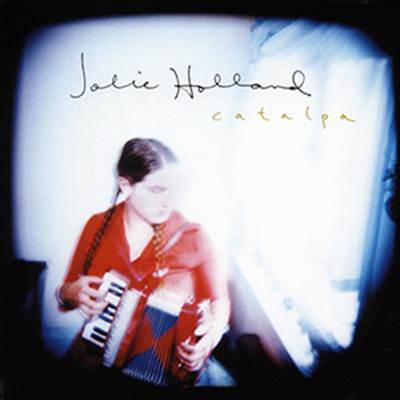 Jolie Holland // Catalpa (Anti, 2003)
Winter never starts until you pick "Catalpa" from the shelf for the first time.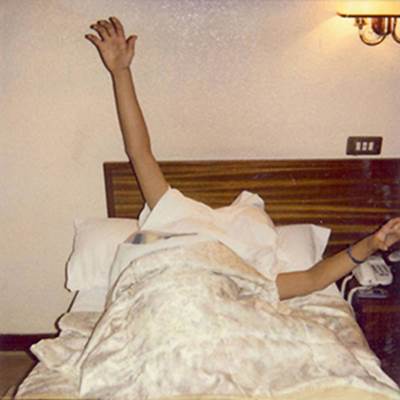 Bear bones, lay low // El telonero (Kraak, 2012)
Everybody has a "sex record", probably Marvin Gaye on top, for me "Lavande Apaisante" is sex in itself. You don't need a woman, just listen and waaaaaaaaa aaahhhahh hahaha aaaaaaaaaait.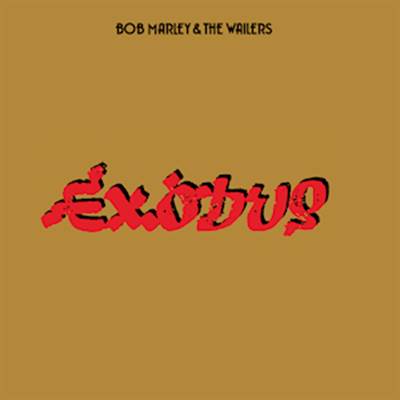 Bob Marley & The Wailers // Exodus (Island, 1977)
I could go on and on with more records, songs and stories but it's time to end. At this point I have to recognize that the motorcycle world joined my life recently. I met David for the first time when I was 14 or 15 I guess, our paths crossed 3 or 4 years ago. I discovered El Solitario, Valeria, the minisolis and his dogs, Rayo and Lola. We built together (and lazlito too) in one weekend my first bike, and during those summer days Lola passed away. I remember it was sunday, and we spent the whole afternoon listening to Bob Marley and giving Lola one of the greatest days possible. The last November one of my cats died after 15 years together, when I was diggin' the hole to bury her I put "Three little birds" because you don't have to worry about a thing, 'cause every little thing is gonna be alright.