<< REWIND 7 : Roland Sands
Ladies & gentlemen, El Solitario is proud to present the 7th take on ESMC's <<REWIND, a new series of interviews with the people that rock our Moto-World®, centered around the music that shaped their lives. Music is a moral law. It gives soul to the universe, wings to the mind, flight to the imagination, and charm and gaiety to life and to everything.
For the 7th <<REWIND, we had Roland Sands in the house and asked him about those ten records he would take to a deserted island. Yours truly, I must admit, was shaken by the emotion and honesty of the below selection. Rolando you fucking rocked my day and I'm proud of that!
Enjoy!
" I will do this now. I've been waiting and letting this marinate as old records continue to pile up in my office. I'm drawing this list mainly from Vinyl that was in my parents collection growing up and now are in my collection. I also just received a box of records from my grandpa which included some very old and excellent recordings from Bob Wills, Merle Haggard and Willie Nelson."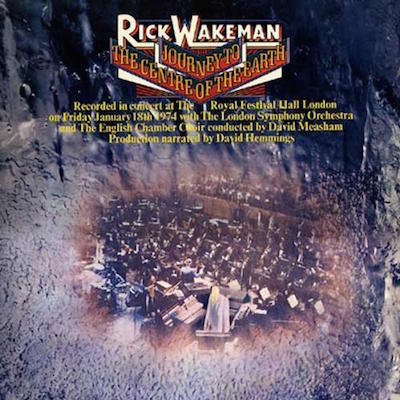 Journey to the center of the Earth // Rick Wakeman
This was to me like a journey inside my own head when I was 10. I used to space out on Saturdays with my dad's headphones, take a break from being a kid and simply dream on an epic scale. I imagine this record helped to open up some doors which hadn't been opened yet. It gave me that big, I am the world and the world is me feeling in a natural way.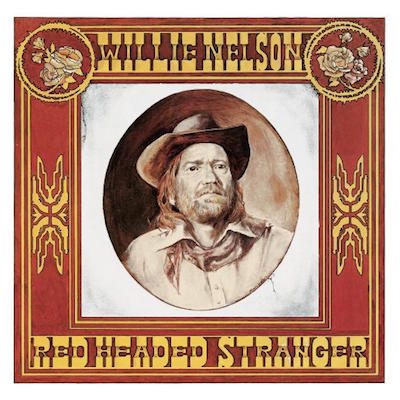 Red Headed Stranger // Willie Nelson

My dad was always a country fan. I grew up listening to Willie, Hank Jr. and Waylon Jennings. Time of the Preacher still makes me tear up. Willie had the ability to touch your heart in the simplest carnal way.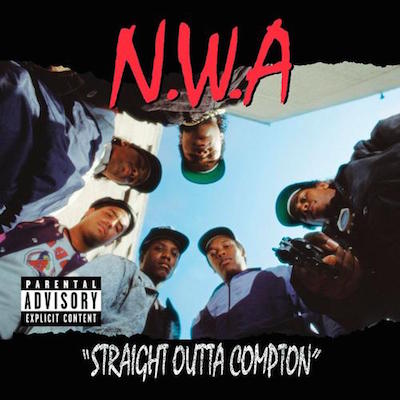 Straight outta Compton // NWA

This wasn't quite an album. It was a dubbed and redubbed tape that I got from a friend when I was 14. Nobody was allowed to listen to this stuff back then. Our parents weren't having the Nigga's with Attitudes in the house or in our possession. It was basically like getting caught stealing. But this pretty much started my hip hop obsession when I was younger. These dudes lived pretty close to us so it wasn't quite so far away. We actually hung out with Easy E when I was in High School a few times. Apparently white kids were the Cool thing to have around. Like an accessory for rappers. He let me hold his Machine gun and we polished the wheels on his 454 Chevy Truck. Seriously.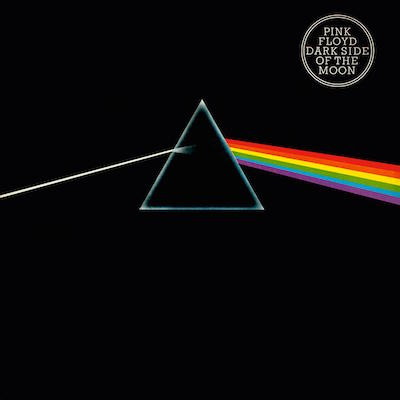 Dark Side of the Moon // Pink Floyd

First time I ate LSD I was 16. I was at a where house party in the Shady zone of downtown Long Beach. Sublime was playing and there was a mosh pit. I thought moshing with a 40 Oz. was the thing to do. It was not and I went head first into the concrete with the bottle in my hand. I nearly cut my pinky off about the same time the Acid was hitting. I spent the rest of the night holding a bloody hand while coping with a very heavy experience. We went back to my good friends house and Dark Side of Moon guided me thought the evening. Acid's not for everybody, but I wouldn't be doing what I do today without that experience. Sometimes you need to lose your mind to find it.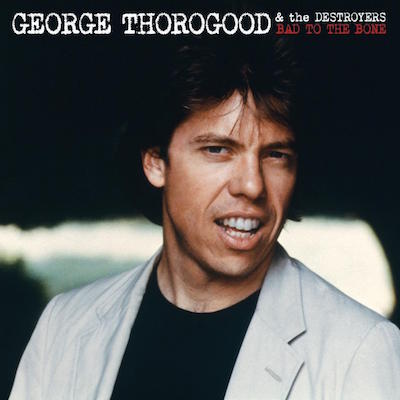 Bad to the Bone // George Thorogood

This was how I grew up pre Jr. High. Listening to Rocky Blues with my dad. I went for a ride with my dad to his buddy Dave Hetland's house in his El Camino. He had swapped the El Camino wheels for Iroc Camaro wheels which was hot shit at the time. On the way home we outran a train and jumped a set of railroad tracks all while my dad was finishing off a sixer of Coors. He never left the house without a beer in the car back then. Pretty sure Bad to the Bone was on in the car when we jumped the tracks.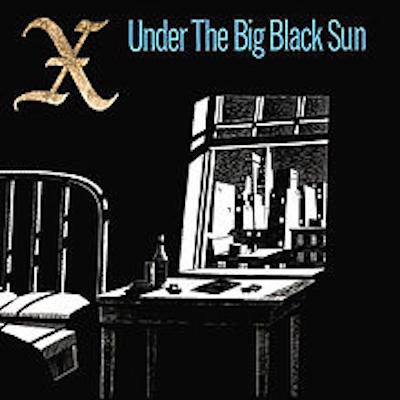 Under the Big Black Sun // X

My introduction to punk rock. My parents used to get dressed up in black and go see X with their friends. It was like this secret they had that they wouldn't talk about. It seemed like a mystery back when I was 10 years old. I felt like I had to sneak listening to the records.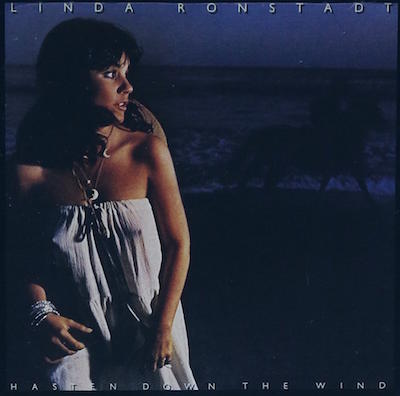 Hasten Down the Wind // Linda Ronstadt

My mom had a heavy influence on the record collection early on. I listened to a lot of really great stuff from Fleetwood Mac, Emmy Lou Harris and Dolly Parton. I really liked Linda Ronstadt. I maybe had a crush on her a little, Crazy was a great song. Down so Low which I'm listening to right now takes me right back to my parents wooden floor and the pot plant my dad had in the living room of our old house.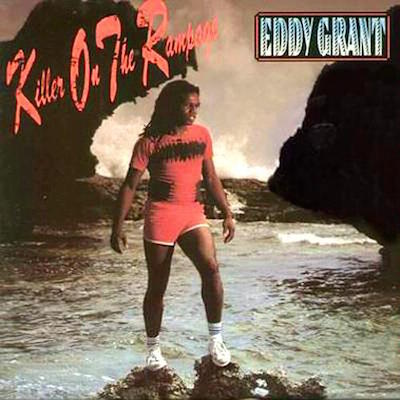 Killer on the Rampage // Eddie Grant

Electric Avenue was maybe my favorite reggae song outside Bob Marley. Legend was a huge part of my youth, but I always really liked Eddie Grant. He was like the reggae under dog to Bob Marley and I always pulled for the underdog.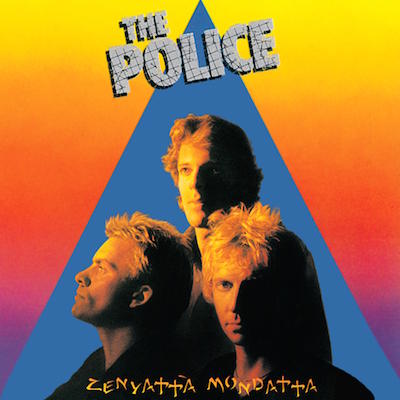 Zenyatta Mondatta // The Police

I still can listen to this entire album and love every song. Don't stand so close to me, the angst!! Temptation, frustration so bad it makes him cry. Come on Sting!! I think it was OK to be a perv back then. Fuck around these days and get your name in the papers.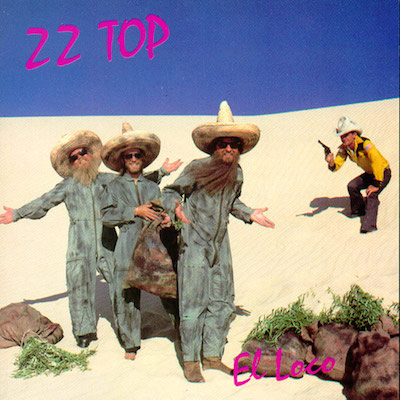 El Loco // ZZ Top

Maybe it was the bags of weed on the cover or maybe it was the good timey party atmosphere these dudes always threw down but I love ZZ top. Party on the Patio, Tube Snake Boogie, Ten Foot Pole. I used to dance in my sox and tightey whities to this shit on Sunday's.

"Now you got me started I had to throw in a few more."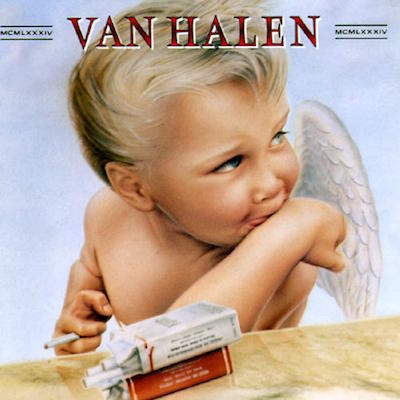 1984 // Van Halen

First Record I ever bought myself.
Art on the cover was epic, I was going to church at the time. The image of the Angel baby with a pack of smokes basically defined what I was going through as a mischievous child. David Lee Roth got more pussy than Tampax or so I thought at the time and I liked his pants so I dug the album and the drums on Hot for Teacher.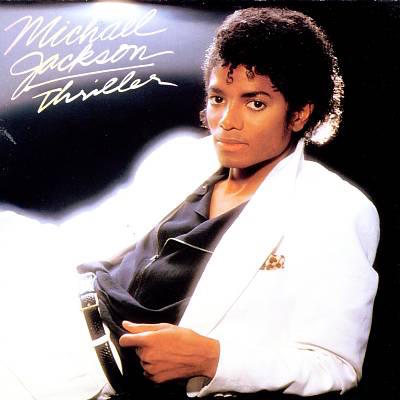 Thriller // Michael Jackson

I used to break dance to Wanna Be Startin Something at after School Church camp in elementary school. I had parachute pants and we used to rip up cardboard boxes and do backspins.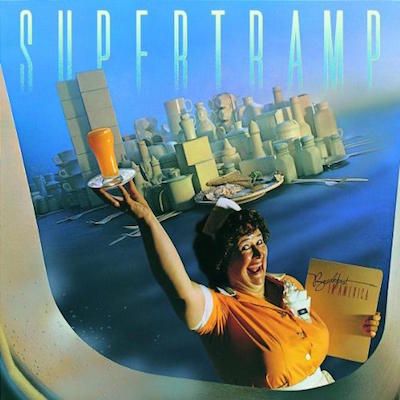 SuperTramp // Breakfast in America

Take the long way home always stuck in my mind. It brings back memories of working in my dad's shop when I was like 12 years old, doing every odd job he could find to keep me busy and out of trouble. It also reminds me of when I smashed my thumbs playing cymbals and he drilled my finger out on a drill press and squirted blood all over the shop. This was the working man's ballad.
Bravo amigo!