Ladies & gentlemen, El Solitario is proud to present the 6th take on ESMC's  <<REWIND, a new series of interviews with the people that rock our Moto-World®, centered around the music that shaped their lives. Music is a moral law. It gives soul to the universe, wings to the mind, flight to the imagination, and charm and gaiety to life and to everything.
For the 6th <<REWIND, we had Mark Hoyer in the house and asked him about those ten records he would take to a deserted island. Mark is the editor in chief of the world's largest magazine, the American Cycle World. Mark is an avid rider and shows some commitment to old british iron. Drives an old E-Type and rides Nortons and Velocettes. Cleared this lovely masochistic tendency, its no surprise that the he also takes his musical experience seriously.
Hi ESMC, first off, my list goes to 11! Shut the hell up about it.
I've been crazy for music all my life. When I was in high school, I spent money I didn't have on sound equipment that was ridiculous for a 10-by-10-foot bedroom and I still have speakers that are way too big for the space they're in. A few years ago I finally had my pair of 1950 Stromberg Carlson hi-fi tube amps rebuilt and run one per channel for stereo from my old Dual 701 turntable–not always, but for the right music at the right times, which is most music a lot of the time. Vinyl truly is great and my favorite way to listen, but CDs have their considerable merits and MP3s generally sound like you're listening through loaves of horrible American white bread, but are pretty damn convenient. I like music, you know, because of how it sounds.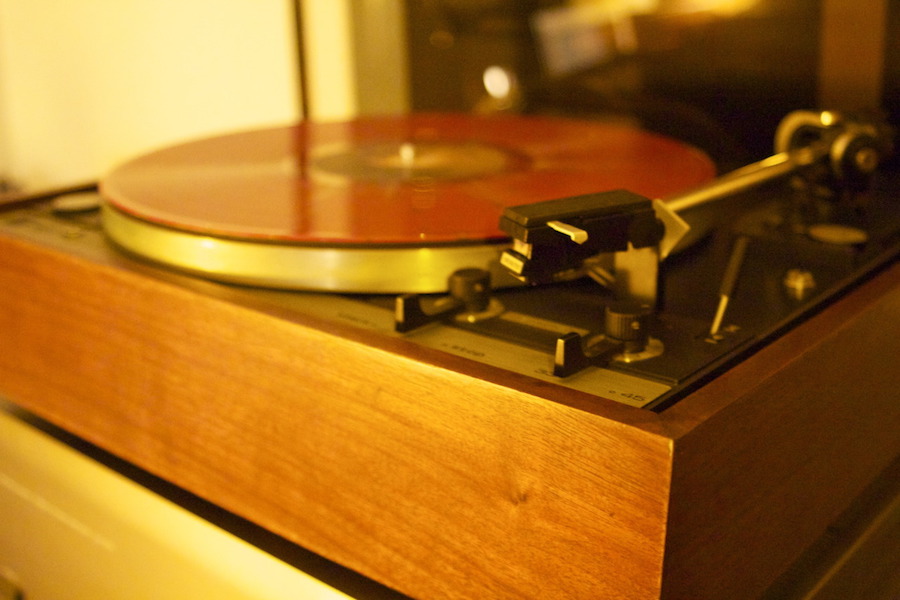 There's nothing from the current century on the list because I think for me I need a lot of time for these kinds of things to settle in and to make sure the relationship is right for us. (But check out Sturgill Simpson's "Metamodern Sounds in Country Music." Oops, is that 12?) Two final things: ESMC's picking of "albums" is so last century. I'm totally into it but pop-music culture is almost down to "buying riffs." And limiting this to 10 (or 11 or 12) albums is ridiculous, but when there's a job to do, you do it.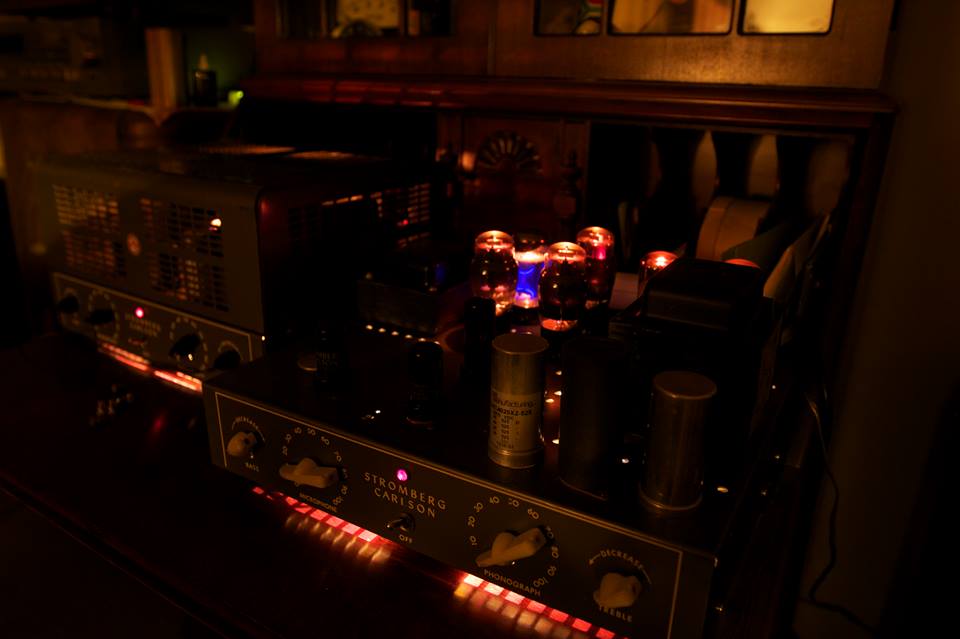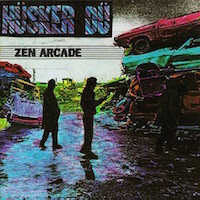 Zen Arcade // Husker Du
Brought brains, melody and scope to punk (post) in an entirely new way. For popular music, I think it is one of the most historically significant records (actually a double LP), but also I bought it new in '84 during the real formative years for exploring music in life. So it's sort of doubly powerful for me in that way. A punk "Quadrophenia." If I had to pick only one, it might be this.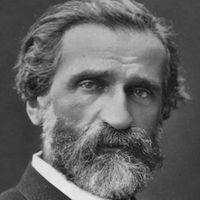 Requiem // Giuseppe Verdi
The whole Requiem is magnificent, but the Dies Irae, really is the Day of Wrath brought femur-shaking life in music. There are many Requiems, and one of the most famous is by Mozart, but he can kiss Verdi's ass on this one. This is not for headphones and don't you dare do it on MP3. You need massive power, a non-compressed recording and huge speakers to move the air and pummel your being. I have the recording by the Berlin Philharmonic Orchestra conducted by Herbert Von Karajan. Freaks me out every time.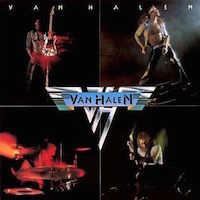 Van Halen // Van Halen
Pure American party-boy rock 'n' roll with a dark edge, and more individual guitar notes and drum beats than should fit into the number of grooves on an album. There were good records by them after this but none had the same Eruption of energy, power, creativity and overall fuckyeahism. We used to split the signal to a pair of huge amps and four giant speakers at parties in high school. Epitomized a rad party at the time for us and the record absolutely rocks.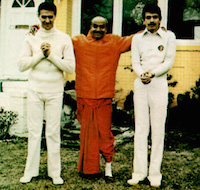 Love Devotion Surrender // John McLaughlin & Carlos Santana
Two of the greatest electric guitarists who ever lived (and are still living…) on one album, McLaughlin exploding of the right channel and Santana out the left. I swear my spinal cord vibrates on "A Love Supreme" when they trade riffs back and forth. Great drumming/percussion and organ work help glue together the purely insane and not-quite-cohesive Latin/Indo-influenced guitar duo. I'm really in this record for the track listed above, and the other interpretation of a John Coltrane song, "A Life Divine," together about 18 minutes of mind-blowing virtuosity gone semi-wild and exploding with the duende.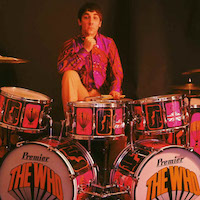 Quadrophenia // The Who
A rock 'n' roll epic free of the campy bullshit that sometimes dragged down the band's other albums. It is beautiful and delicate and also rocks, made great use of ambient sounds and did all this while telling a big story. Keith Moon seemed tight, focused and amazing on drums and I love John Entwistle's bass work (he's my favorite ever) as it drives so much of the music and he plays well beyond the standard bassist's role in rock music. Really, the whole band seemed like they were at the height of their powers. I bought the album when I was about 12 years old and have been playing it ever since.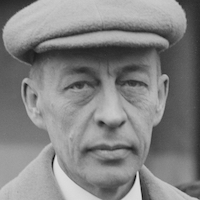 Piano Concerto No. 2 // Rachmaninoff
Swirling, dark and romantic, like being in the eye of the giant storm on Jupiter. But one composed of emotions and a Steinway and an orchestra. Sergei Rachmaninoff was known for having massive hands, and many say it had something to do with the nature of his compositions, but the artfulness and beauty of this work is epic and moving in a way I've never experienced with any other music. Forget his hands, its his brain and soul at work here. You'd expect one of Rachmaninoff's own recordings to be the best, but I have to say I favor Vladimir Ashkenazy's work with the London Philharmonic and Andre Previn. Which I realize is a bit like saying you like the Rachmaninoff cover band more than the original, but, hey…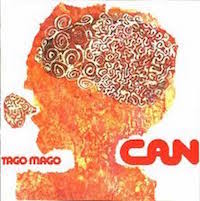 Tago Mago // Can
Hard to believe this massive double album came out in 1971 because I think it would have sounded progressive ten years later and still sounds current to my ear. I hear echoes of Can's influence in so many bands in the decades since even though this was weird German progressive work. All you can do is listen to this one. I have it on gray vinyl and it sounds great through tubes but there's a 40th anniversary edition on iTunes, so it's out there however you want it. I realized typing this that I play the 1971 record on a 1971 German-made Dual turntable. It was meant to be!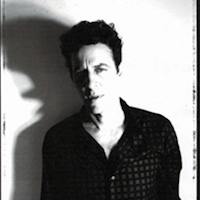 The Night // Morphine
A sax player who plays two horns at once and Mark Sandman with a voice of gold-plated smoke, Morphine met its end when Sandman collapsed on stage in Italy during a concert in 1999. He wasn't exactly known for a healthy lifestyle—no kale salads here, I think–and smoked a ton of cigarettes according to lore. He was also the amazing bassist, playing a two-string instrument with astounding effect. I'm a fan of all their albums, but The Night manages a powerful, consistent mood with really wide texture range. I saw them live in L.A. and the energy in Sandman was impressive considering he looked half-dead. Which, based on photography of him, was a pretty normal look.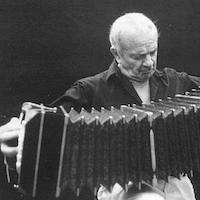 Luna // Astor Piazzolla
If you've never heard of a bandoneon, it's a squeeze box particularly popular with Argentinian tango artists. Astor Piazzolla is one of those, but his music is so much more than just tango. Luna is an amazing live recording of his last concert with the New Tango Sex-Tet.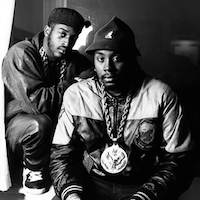 Don't Sweat the Technique // Erik B and Rakim
I just like this one. Great rap delivery and writing with standup-bass, real-drums jazzy backup. These guys should have been bigger than they ended up being. Public Enemy also comes to mind, and Snoop Dogg's Doggy Style is hard to beat, but Erik B and Rakim feels more musically progressive and interesting to the brain as well as the rock-it! heart. Like, you invite Snoop to your party, but you'd want to hang out with Erik B and Rakim.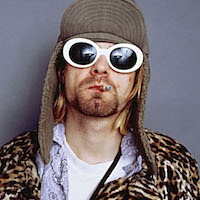 Nevermind // Nirvana
A great album that signaled a change in rock music and culture and made loud-soft-loud songs a new institution. I love the lyrics and the playing and remember the shock of hearing the album for the first time. But what I love most about Nevermind is that it murdered hair-band music forever.