<< REWIND 2 : Vincent Prat
Ladies & gentlemen, El Solitario is proud to present the 2nd take on our <<REWIND, a new series of interviews with the people that rock our Moto-World®, centered around the music that shaped their lives. Music is a moral law. It gives soul to the universe, wings to the mind, flight to the imagination, and charm and gaiety to life and to everything.
For the 2nd rewind, we've decided to ask Vincent Prat about those ten records he would take to a deserted island. A man of many talents among which we can find the motorcycle builder, the photographer, the surfer, and our family's grandpa. Vincent Prat was also the creative force behind the Southsiders Mc & the event Wheels & Waves in Biarritz. Wheels & Waves. We first met him when he came out with the Channel Triton and since then has been a reference star in our firmament.
Et voila!
In order into my life, really hard to resume 40 years in ten albums, but each one of the list below has a great place in my music heaven.
v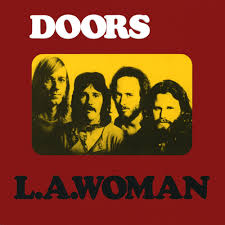 LA Woman // The Doors
My father's fatal error… he bought the new LP on a friend advice … that's how Rock infiltrated our house. i was 11.
My dad decided to banish this record because of violence. Listening to that vinyl was kind of prohibited!
Fantastic Jacket, the font used is a big part of it.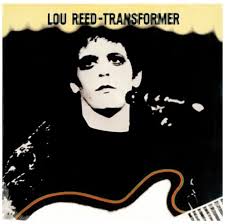 Transformer // Lou Reed
Few years later, Transformer was a universal rock hit, not agressive, the hot voice of Lou Reed is still one of my fav.
I was 12, I heard for the first time about Homosexuality, very subversive in 74.
I saw Lou Reed 3 times always a deception…The cover photo on the jacket is also a universal picture today.
Because I'm not a Beatles guys nor a Rolling Stones fan,The Who where the violent alternative and sometimes they come back on my turntable…
Who's next and the use of Synthetizers and sequencers with Pete Townshend behind the keyboard was very innovant for the period.
I saw "Tommy" the movie, a few years before( in 73), and despite the fact i'didn't understand nothing, i really loved the madness of these guys.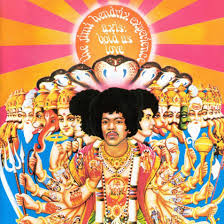 Jimi Hendrix Axis // Bold as love
What an Icon !!!! a big turn in my life. Jimi's is a virtuose but don't forget to listen to his musicians…, we can feel all the roots in their veins…
This album will stay beside me for all my life
I would die for a Concert with Jimi in Hell !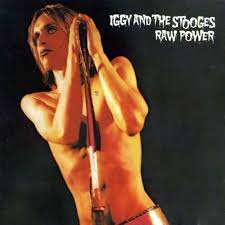 Raw Power // The Stooges
Violence before Punk, a music fitting perfectly with hard nights, bikes and rebellion.
Iggy, one more legend in my top ten of Rock godfathers
My favourite: Search and Destroy
My elder sister came back from London summer 77 with the LP. i loved that unique sound, mix of a super agressives Bass and Guitars , B3 Hammond hot Organ and Butcher voices, ah ah !! real punks …
great band on stage !
the best Punk cover ever!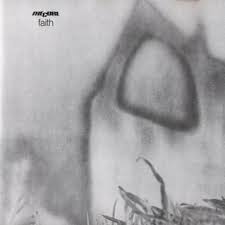 Faith // The Cure
My depressed years started with the Cure 😉 they called it cold Wave, one of the many genres who succeeded to Punk music.
Saw them 3 times live, best period was 79.
All cats are grey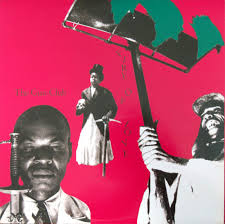 Fire of Love // The Gun Club
Back to West coast Punk this time, LA punk music and garage were my thing in 82/83/84, X, The Cramps, The Fleshtones, The Unknowns, The Plimsouls
Jeffrey Lee Pierce singer of the Gun Club looking like a crazy Fletcher Christian in The Bounty,was my hero. He still keep a place i my heart.
Ghost on the Highway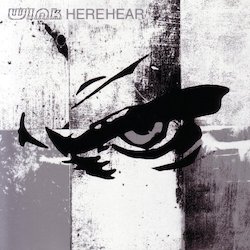 Herehear // Joshwink
I discovered modern electronic music in 94, Joshwink's album marked my life for another 180° turn. I was borried by Rock and in search of new sound
Joshwink from Philie was the answer. Of course i don't listen techno music anymore, but free parties were a great experience.
DJ's were not considered as stars, obviously their musics came on CD's or MP3 played on computers and contributed a lot to the dematerialization of music, which is a real disaster!
New groove
Dub to the perfection. The art of Djing at the upper level. 10 years ago, I was lucky to live a quadrophonic experience with that album in a perfect conditions auditorium (Sonar 2003). I can say his music talks to your cortex !
I saw him 10 times on stage, always a big journey !!
sit on the sofa and listen to this.